QuickVue
QuickVue rapid lateral flow tests produce accurate results in minutes, allowing for faster diagnosis and treatment. QuickVue products encompass areas of infectious disease, women's health and general health.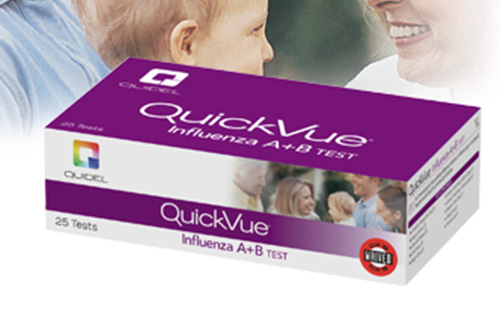 QuickVue Influenza A+B
The QuickVue Influenza A+B Test detects and differentiates influenza type A and type B antigens directly from nasal swab, nasopharyngeal swab, nasal wash and/or nasal aspirate specimens.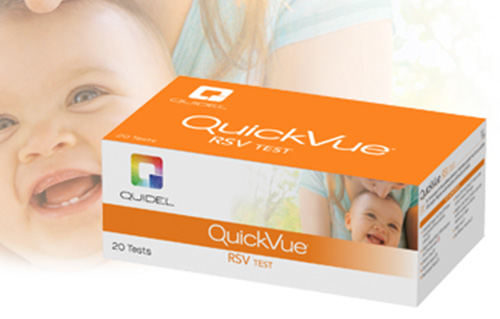 QuickVue RSV
The QuickVue RSV Test is a dipstick immunoassay that detects respiratory syncytial virus (RSV) antigen (viral fusion protein) directly from nasopharyngeal swab, nasopharyngeal aspirate, or nasal/nasopharyngeal wash specimens for symptomatic pediatric patients (eighteen years of age and younger).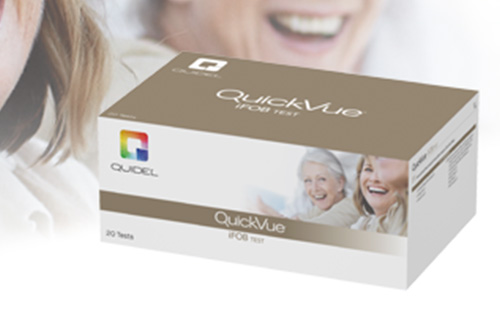 QuickVue IFOB
The QuickVue iFOB (immunochemical Fecal Occult Blood) Test detects the presence of blood in stool specimens. Blood in stool is an indication of a number of gastrointestinal disorders, including colorectal cancer. The QuickVue iFOB Test requires only one specimen, and because it is specific to human hemoglobin, patients are not required to adhere to strict dietary or medication restrictions.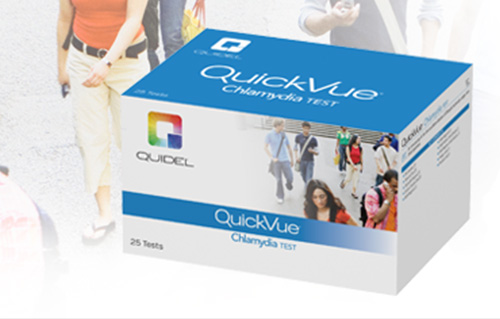 QuickVue Chlamydia
The QuickVue Chlamydia Test detects chlamydia directly from endocervical swab and cytology brush specimens and is used as an aid in the presumptive diagnosis of chlamydial infection. Using only two reagents and 3 drops of extracted sample, QuickVue Chlamydia offers high sensitivity and specificity in all patient populations. The rapid Chlamydia test is easy to perform and interpret.